We work with our hands, slowly.
You can't rush working with clay. All our one of a kind pieces of jewellery, dishes and plates start as a squidgy lump of clay.
Each product is then made by hand, slowly, by us and then packed with attention and love ready to be fulfilled by Royal Mail from our home studio in Hertfordshire, UK.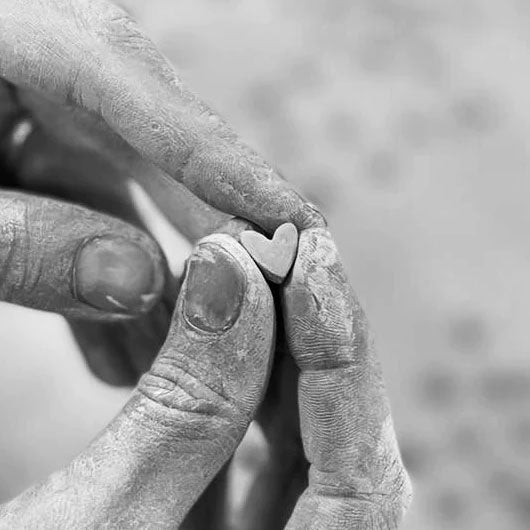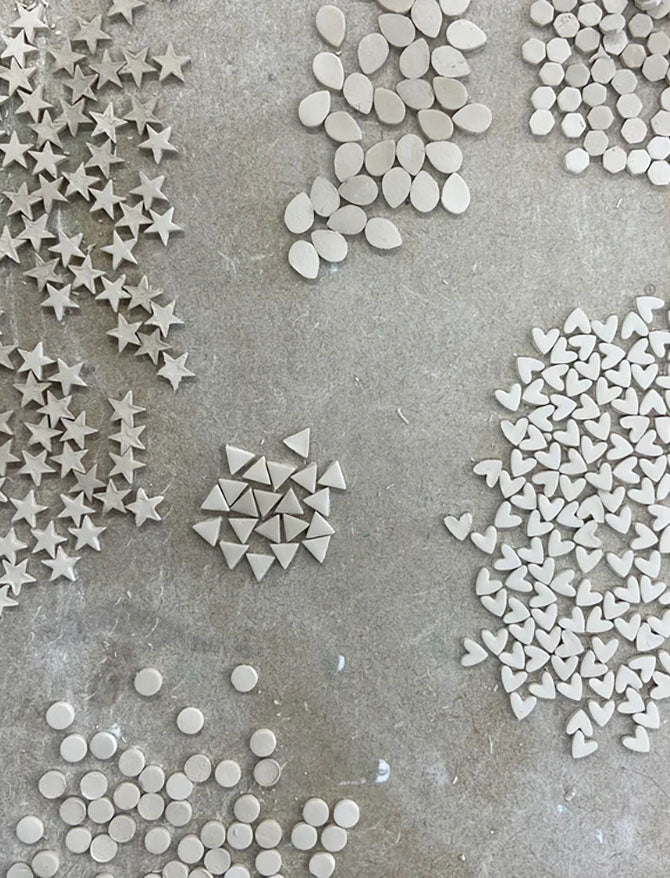 Designed and made by us
All our products are designed and developed in house, by us, and then made into one of a kind designs which is why we can guarantee you won't find them anywhere else! We love sharing our product development process on our social media so follow along here to help be part of our process- we love hearing from you!
Slow living & Kiln life
Start to finish, our making process takes around 2 weeks to complete, which includes us working with our hands making, smoothing, painting, glazing, adding lustre, jewellery assembly and then a final quality check.
Our ceramic wares need three separate kiln firings between each of these stages and so it's pretty safe to say our lives are planned and based around school pick ups and kiln firing schedules!
Fresh from the kiln and So So shiny
Our earrings will soon become your new favourites, and it's because of that shine. 
Each stud, charm and trinket dish has been painted, by hand with our 22carat gold or platinum lustre which fuses to the studs on a third kiln firing, ensuring the earrings won't tarnish or fade.  
The shine is so striking every, single time. 
It's a family affair.
Being a family run business we often have little hands in the studio (mainly eating the snacks) and when we are really busy it's all hands on deck and Manmeet's grandad will be found proudly folding tissue paper and making boxes to help. (He loves it.)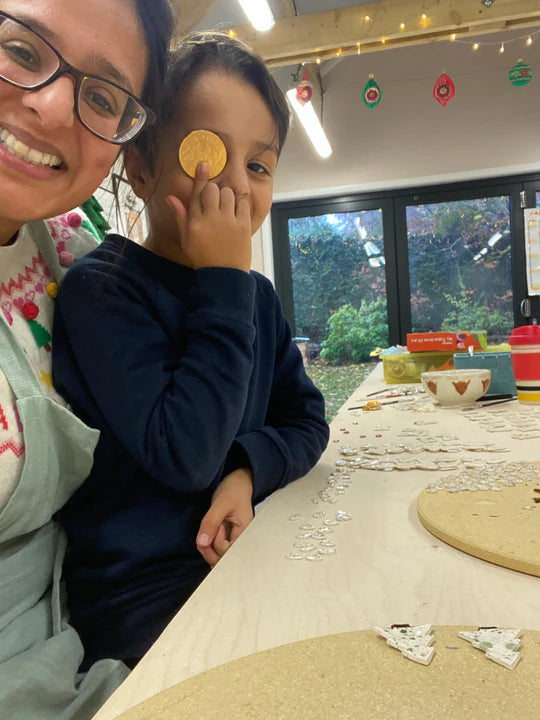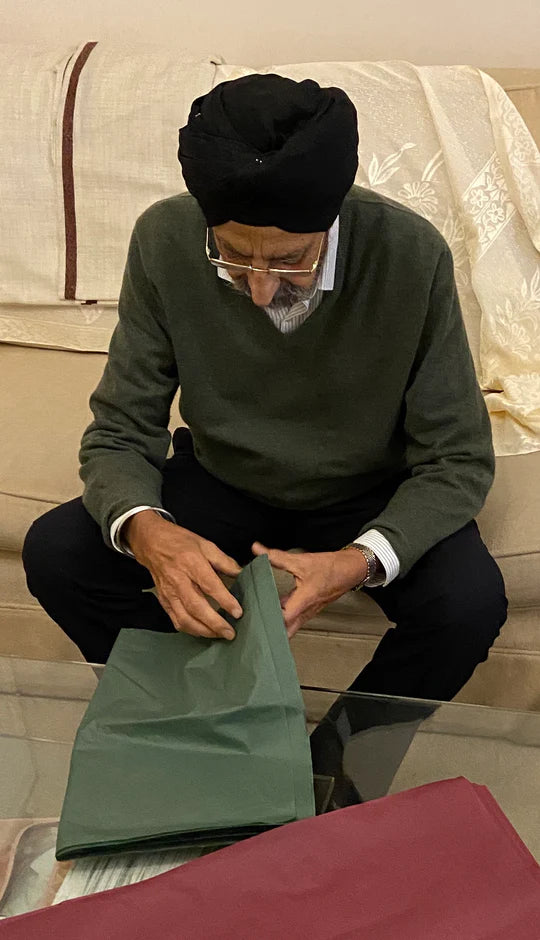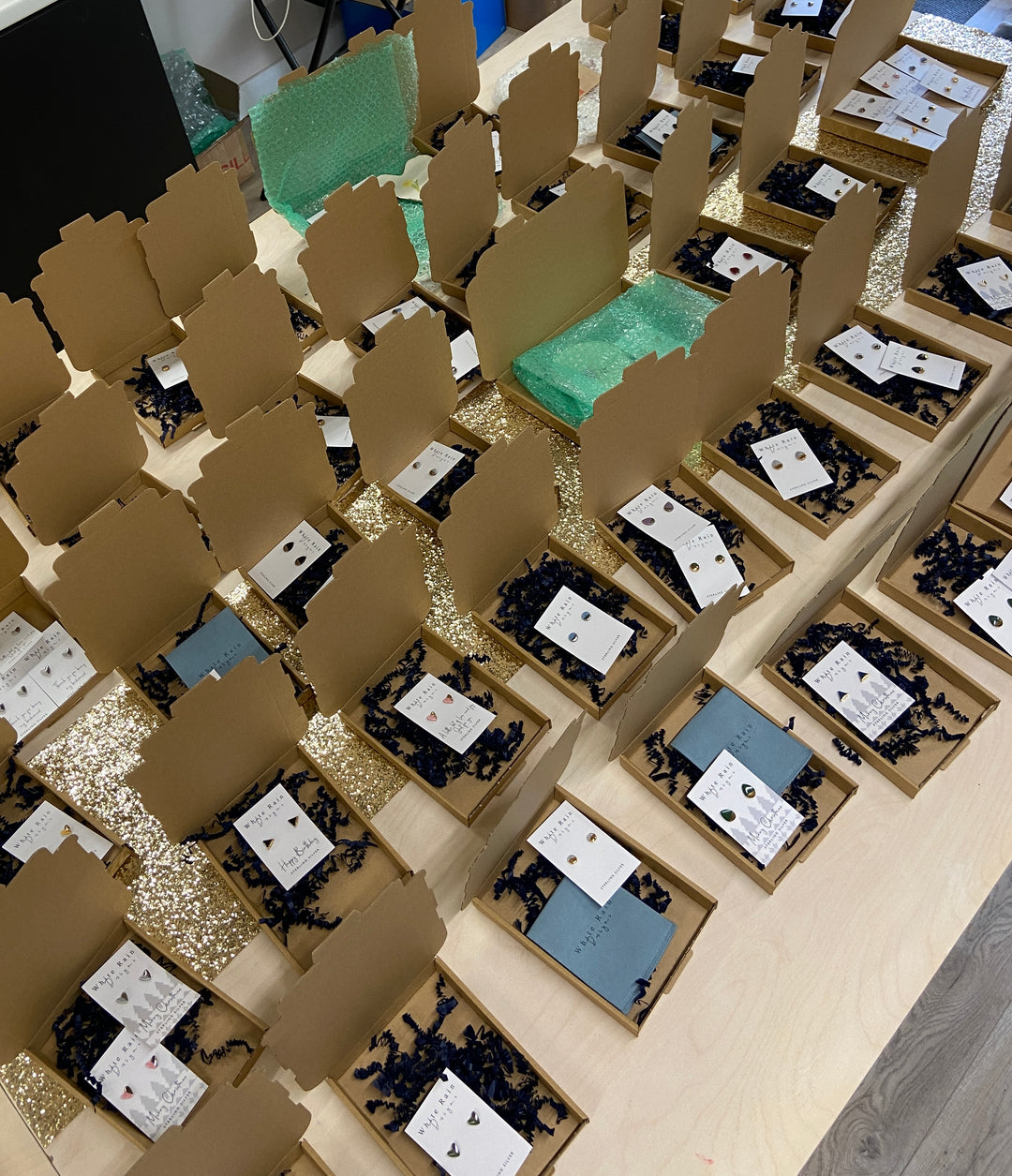 Packed with attention and love.
We then carefully pack and dispatch our orders from our studio in Hertfordshire.
We try our best with both eco and pretty packaging. We want our orders to feel special when they arrive to you, but want to try to protect the planet too.
We are genuinely grateful for every single order we recieve and really hope you love everything as much as we do.